Yutong new energy city buses gallop on the land of snow
Yutong new energy buses have been widely used in China, even in the extremely cold area like Northeastern China, they are still running in good shape. Here is the practical case in Mudanjiang City, Heilongjiang province.
In the past decade, the city sees a rapid grow in the public transportation. Fifteen bus routes were adjusted or newly opened, 120km route length was added, and the bus number was also increased. Along with the introduction of NG buses, hybrid buses and full electric buses, the passengers in the city are experiencing a better transportation environment.
The Mudanjiang Public Transportation Company is a private enterprise which has totally 113 units of new energy buses, among them 48 units are hybrid city buses and 65 units are full electric city buses. All of them are with Yutong brand. The first batch of new energy buses were introduced in 2015.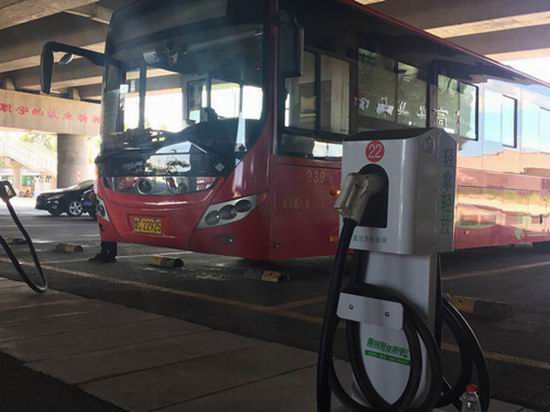 Through stringent tender procedures of the World Bank,the first batch of 44 Yutong plug-in hybrid city buses was purchased. Liu Baochun, vice GM of the company told the reporter that they finally chose Yutong brand due to an all-round consideration.
Firstly, Yutong products boast good durability. "Yutong attaches great importance to the details of its products. Even equipped with the same engine, gearbox and axle, Yutong buses are much more durable," said Liu.
Secondly, the costs are taken into consideration. "We found that the purchasing cost is reducing while the quality of Yutong buses is improving. Meanwhile, the availability of spare parts is guaranteed and the maintenance cost is lower thanks to the large sales volume of Yutong new energy buses," added Liu.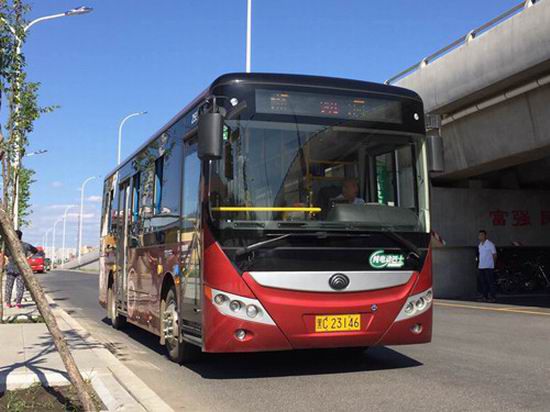 The Yutong service also impressed Liu very deeply. Over the past decade, no vehicle was broken down due to insufficient service, and the after-sale service was always available. Besides the products, Yutong also provided station layout planning and detailed charging program to facilitate the operator to handle the new energy buses.
Mudanjiang is famed for a snow city, since it has four months of snowfall period and the average temperature in winter is minus 20℃ and minus 35℃ to the maximum. How is the performance of Yutong new energy buses here?
"The plug-in hybrid buses have passed two winters smoothly while the full electric buses one winter. Last year, even under the minus 30℃ climate in winter, the full electric buses which we worried the most, have not let us down," said Liu.
Moreover, under the guidance of Yutong after-sales technical staff, the public transportation firm set up the operation norms of new energy buses and safety norms of charging stations, and worked out the emergency treatment plan under special scenarios.
Full electric buses feature easy maneuverability, smooth ride and zero emission. In addition, taking use of the valley electricity at night and quick recharging in the day time, the operation costs are greatly reduced. Together with the lowered repair and maintenance costs, the company is satisfied with the energy-saving effect of these new energy buses.(biuco baby car seat)