Yutong serves 2017 Summer Davos
Themed with "Achieve inclusive development in the 4th Industrial Revolution", the 11th Summer Davos, also known as Annual Meeting of the New Champions, kicked off in Dalian, China on June, 27, 2017. Over 2,000 leading figures from more than 80 countries attended the meeting, covering politics, business, academics and other fields.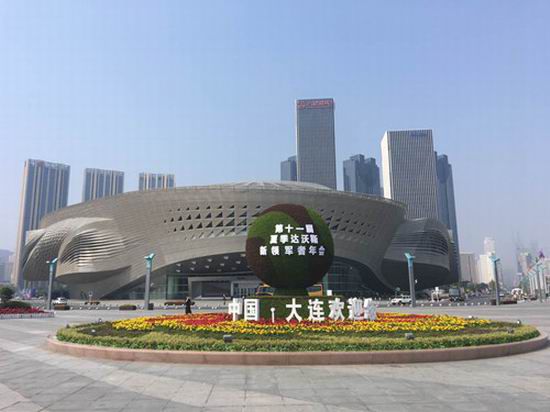 The point worthy of pride in China's bus industry was that Yutong T7, as the reception vehicles, not only provided the distinguished guests with comfortable service, but also showcased the powerful strength of "Made by Yutong". Meanwhile, the company also delivered an excellent outcome on implementing the "Industry 4.0" on behalf of China's bus industry.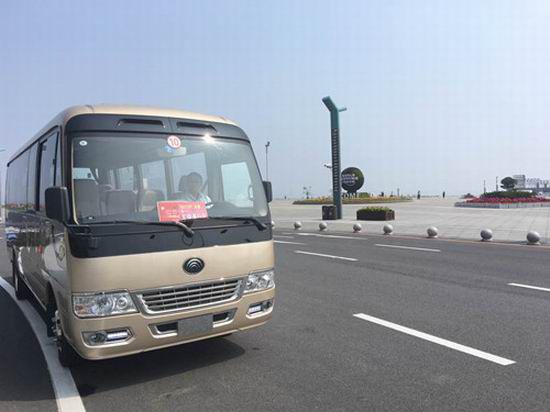 As a representative of China's bus industry, Yutong has long eyed the intelligent connected vehicles, which are the key point of future strategy. It is learned that Yutong began to conduct the research on intelligent connected technology in 2009. Up to now, the company has carried out 91 intelligent technical researches. On August 29, 2015, the Yutong self-driving bus ran almost 33km on the road between Zhengzhou and Kaifeng, and achieved the lane changing and overtaking independently, becoming the first self-driving bus in the world. In 2016, Yutong worked out a development plan of intelligent connected vehicles and put the development of these vehicles as its key work direction in the future.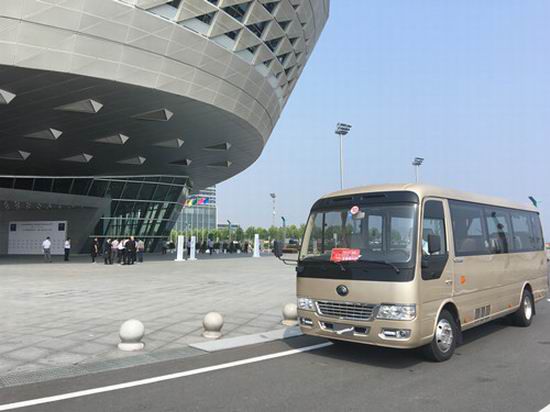 Yutong not only set up the Intelligent Connected Technology Institute, but also readjusted the organizational structure of its technical and marketing systems, and provided integrated solutions which are more adapted to the markets and customers. Meanwhile, it also established a R&D center in Shenzhen.
On the Bus & Truck Expo 2017 just concluded recently, Yutong brought the 18-meter dual-source trolleybus equipped with intelligent connected system, and launched the integrated solution of intelligent public transportation operation, boosting the efficient and accurate operation of the urban transportation.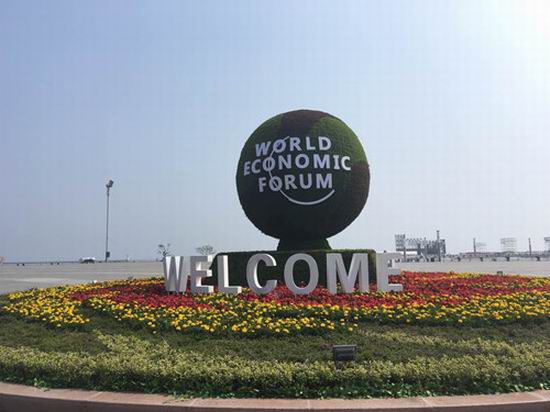 It is worth mentioning Yutong T7, as the key reception business vehicle of the 2017 Summer Davos, broken the situation that the vehicles for large-scale high-end conferences, events and competitions were monopolized by foreign or JV automobile brands.
Actually to say, Yutong T7 is already a "veteran". After being launched, the vehicle has already made its appearance at a number of big events, including China's V-day parade, Boao Forum for Asia, G20 Summit in Hangzhou, Prime Ministers' Meeting of SCO Member States and China's annual "Two Sessions". It has almost become the indispensable vehicle for the high-end conferences and events, and been highly praised due to its outstanding performance.
President Xi Jinping inspected enterprises in Shanxi province on June 22, 2017, and the business vehicle he took was Yutong T7. Manufacturing industry is the symbol of a country's comprehensive strength, and China's bus industry represented by Yutong has opened the transition path from a large manufacturing country to a strong manufacturing country.